BLOG / 5 Goals Every Account Manager Needs
5 Goals Every Account Manager Needs
January 11, 2023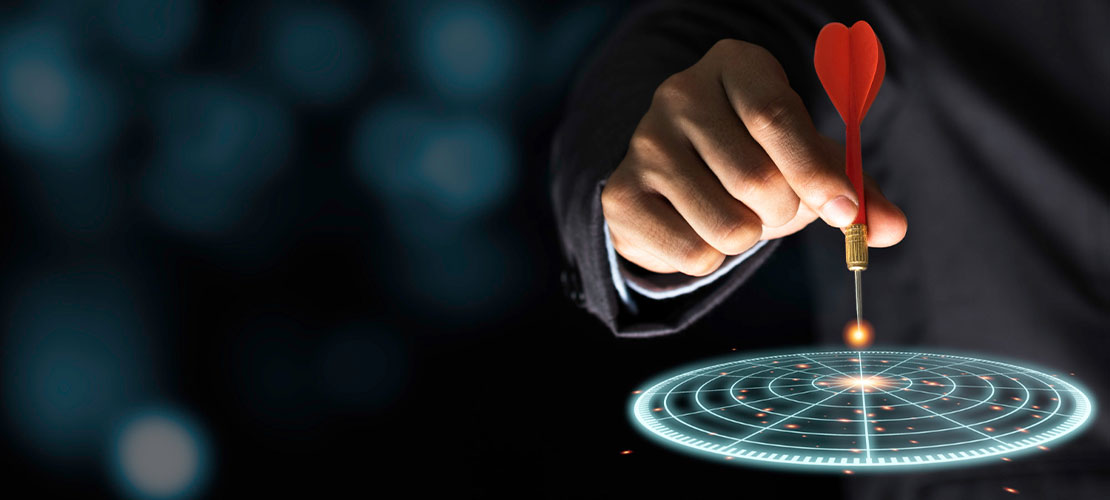 Several important roles help a business thrive and run smoothly. Each role has a specific part to play in helping client relationships, assuring product or service quality, and more. The account manager in the business plays a significant role in the company's customer relationships. Successful key account managers serve as advocates for clients but also work internally to ensure both new and existing customers are satisfied with the onboarding process.
Account managers often strive toward consistently improving their careers, which can bring about new opportunities for them. However, you may have difficulty finding something to strive toward without the right goals. This post will explore five important goals that account managers need to have. Each of these goals plays a crucial element in nurturing relationships with customers and allowing yourself to open up new opportunities and doors throughout your career.
The Roles Of An Account Manager
If you are considering a career as an account manager and want to set up some goals beforehand, then it is essential to understand the role that you will play in a corporate setting.
An account manager actually plays a significant role in the overall success of a business. Account management is an essential factor that can help to coordinate multiple resources and work on client relationships that the company wishes to establish and maintain.
Let's take a look at the primary roles of a successful key account manager and the tasks that they need to perform:
Account managers require communication skills to ensure they can effectively communicate with clients.
The account manager needs to understand the requirements that the client has.
Most account managers are also responsible for developing relationships with the business's clients to ensure these individuals trust the company.
Internal communication and collaboration with various departments are also important. This can provide better fulfillment of the needs of key customers.
Key account managers also need to have the ability to analyze the data that they collect to learn more about customer behavior and related details.
Traditional account managers used to work with paper and pens, but today, these individuals need tech-savvy skills.
During account management, the individual must also thoroughly understand the current industry trends.
Using trending factors, such as sales gamification, is also helpful for account managers.
These are some of the critical account management skills you will need and the roles you will play. Account management, however, is only one part of being an account manager. You need to have the ability to harbor a relationship with the client and essentially enhance the buyer's overall experience, all while keeping track of performance and consistently analyzing key data elements.
Important Goals That Account Managers Need To Have
Goals should play an important part in your life regarding a successful career. Not having something to strive toward will leave you simply going through your daily routine. You don't have something to be excited about. For example, a better position or landing a job at a company you have always wanted to work at.
Setting goals can be challenging for key account managers. You need to ensure the goals you set are related to your abilities as a key account manager in a particular company, but also have a goal setup that focuses on your career in the long term at the same time.
We will discuss five of the most important goals you should set for yourself if you want to be a successful key account manager.
1 – Personal Growth
If you want to set goals for your career, then it is vital to start with yourself. Personal growth plays a crucial role in how you develop yourself, as well as within your career. Personal growth targets that you set as key account managers need to focus on your tasks.
One example of a personal growth goal is to increase sales that you can secure during the next year or financial quarter. You may be currently securing $125,000 in sales during each quarter. A personal growth goal might be to increase this to $150,000 for the next quarter.
Another example of a personal growth goal is to set a certain number of positive feedback or reviews that you want to get from the clients you deal with. For example, as the key account manager, you might set a goal for yourself to receive at least five positive feedbacks from clients every month or week. Then, as you achieve these goals, you can increase your expectations to ensure they continuously help you strive to do better and give you challenges to add more interaction to your job.
2 – Professional Relationships
Maintaining relationships with the clients you get onboard for the business is essential. One of your goals should ideally relate to harboring solid relationships with clients, the sales team, and other internal departments.
Your goal may include several steps that would help you improve your ability to create a professional relationship with the key clients that the business serves.
For example, you can set a goal to communicate regularly with these individuals. Regular communication shows that the company you work for, and you, as the account manager, genuinely care about the client.
When you focus on relationships, set a goal to solve problems as quickly as possible. This goal has a mutual benefit for both the company and the client. Your goal could include taking up a course or reading up on strategies you can use to solve certain kinds of problems that you may face while dealing with clients. This particular goal can also help give the business an edge over the competitor, as you will be able to solve problems quickly – and this helps with the retention of customers.
3 – The Ability To Identify Sales Opportunities
As the account manager, you want to create long-term relationships, which helps with retaining customers. You also want to ensure you have happy customers. It is, however, still important to focus on getting new customers to the business, which is why you should also set a goal to identify sales opportunities.
Research plays an important role here. Consider the existing top customers of your business and spend time identifying their traits. By learning more about them, you can orchestrate deals for new customers that help to increase sales and profit.
Be specific with this goal – and make sure you also consider timing. For example, aim for five new sales to customers who are not currently on the company's database every month.
4 – The Preparation Of Reports
To offer more value to the company as a key account manager, you will need to compile various reports from time to time. Being prepared for these reports is essential. They should contain data related to the critical accounts of the business while also providing a good outline of the clients, inventory, and more.
Set a goal to prepare these reports ahead of time. Some key account managers may find that the timing of reports requested by upper management staff can be unpredictable or come at unexpected times. This makes it hard to ensure you can prepare and present the reports while simultaneously focusing on account management.
5 – Consistent Skill Development
Trends are constantly changing, and new technologies arise over time. This is why you should also aim to develop your skills consistently. This includes improving your skills and knowledge while also equipping yourself with new skills that can help you in the workplace.
You should primarily focus on skills related to communication, negotiation, and sales. Additionally, consider developing your presentation skills. How you present a service or product to a customer significantly affects how likely you are to sign them up or make a sale. For example, a profitable investment with significant value would only seem attractive to the client if you take the right approach to present it to them. You may want to learn more about sales gamification, a trending topic – you can easily take up a course to help you get equipped with the skills required to implement this strategy.
Steps To Create Your Own Goals As An Account Manager
Now that you understand the important goals that account managers should set for themselves, you should create a plan for yourself. While these goals offer a good starting point to work from, you still need to consider your factors. This can help you develop goals from a strategic perspective and also ensure you can experience continuous growth within your career.
Using a classic SMART goal system when you develop your plan is a good idea. This can make it easier to decide upon outcome options that are appropriate for yourself based on what you wish to achieve in the long run.
Here is an overview of the SMART system and how it works to help you get better lifetime value with the goals you set for yourself:
S (Specific): When setting your goals, ensure you are as specific as possible. You need to understand precisely what goal you are striving for and how you will be able to reach it. This can help make the process of actually striving toward the goal easier.
M (Measurable): It is also important to ensure that any goals you set for yourself are measurable. This means there should be a way to measure your progress toward the goal. If it is not a measurable goal, you will not be able to see how close you are to reaching it at any given point in time.
A (Attainable): There is no use if you decide upon the outcome of a goal, but it is not something you will be able to achieve. Make sure the goals you set for yourself are attainable – within the specific period of time you set for yourself. For example, if you wish to develop excellent communication skills, don't expect it to happen overnight. It can take a while before your communication skills reach the point where closing sales become second nature.
R (Relevant): Relevancy is also a factor you should consider. If you want to be a good account manager, reach for goals relevant to the specific areas of expertise you wish to focus on. Take a look at your career from different perspectives to help you understand what goals would be relevant to what you wish to achieve in the long run.
T (Time-Based): Goals need to have dates attached to them. Consider each goal and when you want to reach it. If you do not set time limits on your goals, you may end up postponing the tasks you need to implement to achieve them.
By using this type of system, you should have an easier time building up the skills you require and achieving your goals in a timely manner. Be sure to set out a complete document with your goals and regularly refer back to it to ensure you can measure your progress. As you see the progress you make, you will find it to be motivating.
The Time is Now
As an account manager, it is important to ensure you set goals for yourself to strive toward. While every person has unique goals in life, we suggest you keep an eye on the goals specific to account managers that we shared in this post. These goals will help you enhance your account manager performance and ensure you are consistent with building your account management skills.Spinify can help you easily track your team's goals, keep them on track and perform at their highest! Using the world's #1 Sales Gamification platform, you can help your team be the best they can be. Book a demo and start tracking goals today!

Put those insights into practice.
Set your team up for success by improving their performance through gamification.
---
Back to blog
Help level up your team
January 22, 2023
January 16, 2023